Rancho Estrella
616 E 187th St, Bronx, NY 10458
Order now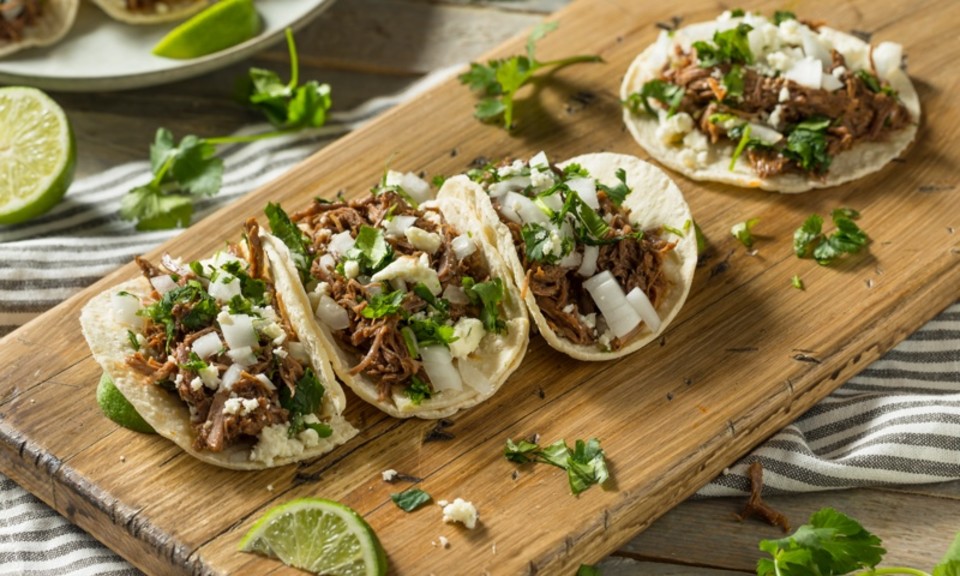 Flor
Absolutely the best tacos I've ever had. I've yet to ever have a bad meal from this place, or even an 'ok' meal, and my boyfriend and I eat here at least once a week. Everything is always delicious.
We usually get tacos, but we've had burgers, quesadillas, enchiladas, tostadas, and it's all been amazing. Can't recommend it enough!
Toni
Orders always come on or before ETA. Food is always fresh and well seasoned and good portions. They make things customizable so you get exactly what youre craving. They really put care and love into their food. Ive also dined in and the quality carries with their delivery service.
Elias
Their $7 guac and chips is great. They should offer to add a little bit of green tabasco. Haven't had a bad experience with these guys after several orders. Will continue to order from here. Recommended.
Baggio
Quick delivery. By the time I walk from campus to my apartment, the delivery guy is there. Food is amazing, especially the guac. Wish they would update their grubhub to deliver on campus though.
Morgan
The burrito is huge and absolutely delicious. Definitely get what youre paying for. Still the best guacamole Ive had around here too. Always on time if not early! My go to Mexican place!
Erick
It is a great restaurant with an awesome vibe. The food is fantastic and the staff is super friendly and welcoming. I recommend this restaurant to everybody.
Rushane
Portions is huge and the put lettuce, tomato and onion on side when ordering burrito. Also they cover the burrito in sour cream, so it can get messy.
Antoinette
They always deliver my order right on time and the food is always fresh and delicious!! Love this restaurant great authentic Mexican food.
Amber
Best spot around. Quality ingredients and quality packaging! Food is hot and tasty. Delivery fast & friendly & accurate!
Patisha
The food was amazing fresh toppings.. those nachos with the chicken and the beef was so tender and flavorful..
About us
Dinner, Lunch Specials, Mexican
Today

Delivery: 10:30 AM - 10:00 PM

Takeout: 10:00 AM - 10:45 PM

Delivery

Monday:

10:30 AM - 10:00 PM

Tuesday:

10:30 AM - 10:00 PM

Wednesday:

10:30 AM - 10:00 PM

Thursday:

10:30 AM - 10:00 PM

Friday:

10:30 AM - 10:00 PM

Saturday:

10:30 AM - 10:00 PM

Sunday:

10:30 AM - 10:00 PM

Takeout

Monday:

10:00 AM - 10:45 PM

Tuesday:

10:00 AM - 10:45 PM

Wednesday:

10:00 AM - 10:45 PM

Thursday:

10:00 AM - 10:45 PM

Friday:

10:00 AM - 10:45 PM

Saturday:

10:00 AM - 10:45 PM

Sunday:

10:00 AM - 10:45 PM